Background
As a result of spending her days surrounded by big cats, Cassandra, the Freaks' lion tamer, is starting to develop strange habits. She'll only eat raw meat, bares her teeth when she's angry and her nails are like real claws.
Web comic
This card hasn't appeared in a web comic yet.
Missions
Training Lesson: Win 250 rounds with Cassandra.
Advantages and Disadvantages
Advantages:
Her base power is 8, which is good for a 5*.
Her base damage is 7, which is also good.
She has no ability, so she doesn't have to worry about SoA.
SOB doesn't hurt her much, since she can still rely on her base damage.
The clan bonus removes two life from your opponent after every round, after you've won with her.
Like most Freaks, she is good against damage reducers, since she can rely on her bonus.
Disadvantages:
She has no ability to aid her in battle.
She has a high base damage, which is wasted because of her bonus.
Her main weakness are cards like: Clara, Nistarok and Artus, who not only reduce her damage, but also cancel out her bonus.
She is a 5*, so she takes up a lot of room in your deck.
She has competition from the other 5* in Freaks.
Tactics
Trivia
Card Artwork
LV 5.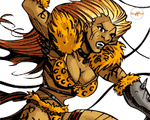 Full Artwork
From left to right: Level 2, Level 3, Level 4 and level 5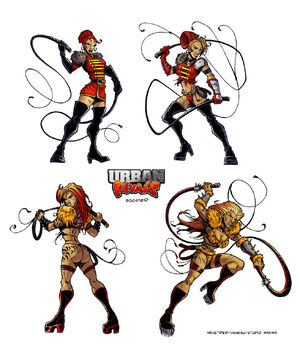 Useful links
Community content is available under
CC-BY-SA
unless otherwise noted.