Background
Discreet and quiet to the extreme, Erpeto only ever talks through his puppet Plumpy. Similarly, when he fights alongside the Freaks, it is never him who cuts his opponents up into little pieces, but rather his puppet, who's a dab hand with a knife.
Web comic
This card hasn't appeared in a web comic yet.
Missions
None at the moment.
Advantages and Disadvantages of the card
Advantages:
His ability gives him 3 extra power, making him 9/7.
His ability is unlocked at level 4.
Even without his ability, his base power of 6 is still good.
7 damage is good for a 5* and high for a Freaks card.
He is a Common card, so he is easy to get in packs.
Disadvantages:
7 damage doesn't give his Poison bonus to take effect.
Despite being common, he is quite expensive for a Freaks common card.
He has competition from many other 5* cards in Freaks.
His ability is Courage, making him very predictable.
Trivia
Erpeto might be a take-off on the Ventriloquist from the Batman franchise. Like Erpeto, the Ventriloquist only murders when he is holding his puppet, Scarface, and claims it's his fault.
Card Artwork
LV 5.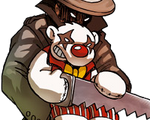 Full Artwork
From left to right: Level 2, Level 3, Level 4 and Level 5.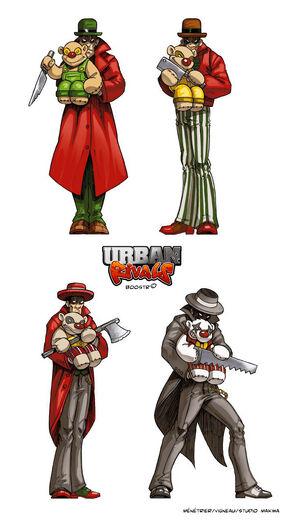 Useful links
Community content is available under
CC-BY-SA
unless otherwise noted.