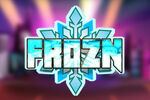 Just as they were leading a peaceful life at the top of Mount Glatz, the Frozn were struck down by a strange malevolence. Pollution coming from Clint City caused a heat wave that destroyed their ecosystem and upset their lifestyle: a delicate symbiosis of men of the mountains and techno-loving yetis. So, led by the glacial Kalindra, the Frozn are marching towards the city to cast a chilling effect on the inhabitants of Clint City...
Release date
The Frozn were released on the 4th of May 2012.

Bonus
Revenge: Power And Damage +2 - If a character belonging to the same team as Frozn loses a round, in the next round, the Power and Damage of Frozn will be increased by 2.
Members (57)
Legendary
Mythic
Collector
Rare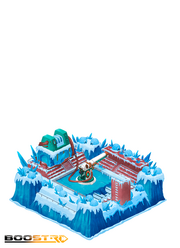 Uncommon
Common
Advantages & Disadvantages
Advantages:
Disadvantages:
Trivia
Extra Art
Useful Links
Clans

Clans

:
All Stars  •  Bangers  •  Berzerk  •  Dominion  •  Fang Pi Clang  •  Freaks  •  Frozn  •  GHEIST  •  GhosTown  •  Hive  •  Huracan  •  Jungo  •  Junkz  •  La Junta  •  Leader  •  Montana  •  Nightmare  •  Piranas  •  Pussycats  •  Rescue  •  Raptors  •  Riots  •  Roots  •  Sakrohm  •  Sentinel  •  Skeelz  •  Ulu Watu  •  Uppers  •  Vortex
Community content is available under
CC-BY-SA
unless otherwise noted.