Background
A child of the slums, the General was sent to the slammer for having stolen 4 heads of genetically modified corn to feed his starving family. His mastery of capoeira keeps him alive for 5 years in his hell-hole of a prison. Determined to overthrow the Government and its corrupt administration, he escapes and goes on a vendetta. The rebel Junta is born.
Mission
General's Heir: Win 1,000 fights with at least 2 La Junta.
Advantages & Disadvantages
Advantages:
Disadvantages:
Trivia
Card Artwork
LV 5.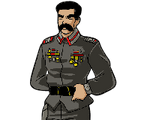 Full Artwork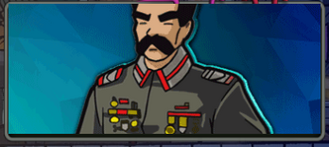 External links