Background
As it's the only place where the giant nuts, used for the MegaNutz chocolate bars, grow, the land of Hawk's ancestors was bought up for peanuts by Zlatar Cr, who then kicked out all its inhabitants. And all this under the watchful eye of corrupt politicians. Disgusted by what he saw, Hawk joined the Sentinel to fight against injustice and to beat the hell out of Nutty, the mascot of the MegaNutz.
Advantages & Disadvantages
Advantages:
Disadvantages:
Trivia
Both his artwork and his bio are based off Chief Bromden from the well-known novel, One Flew Over the Cuckoos Nest.
He could also be based off of Duncan of the Cheysuli whose lir (shapeshifting animal) was a hawk. The Cheysuli once reigned over a great land they had called home, but then were forced to give it up to the Homana,(in this case the Uppers) who soon cast the Cheysuli out.
Hawk was involved in a Vs game against Marshal where he found out one of his ancestors, Dakota, had died a dishonorable death (as a result of being tared and feathered) and decided to fight for his honor. This resulted in Hawk winning the fight.

Just before Hawk was about to deliver the final blow, he stopped his descendant and told him that murder would not bring him peace since he had already found it in GhosTown.
Since his ancestor's name comes from a tribe of Native Americans, this could mean that both of them are from the Dakota tribe.
Card Artwork
LV 3.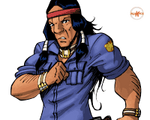 LV 4.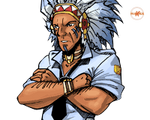 LV 5.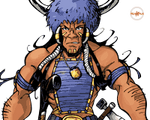 Full Artwork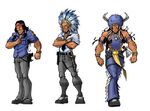 Promo background - duel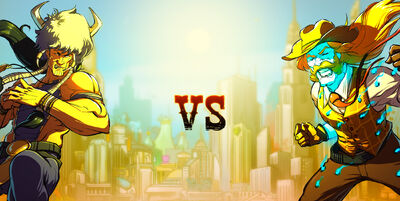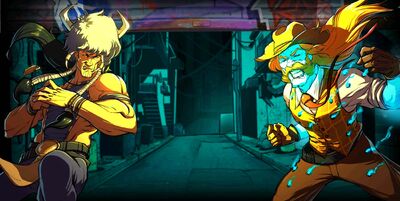 Community content is available under
CC-BY-SA
unless otherwise noted.