"Heroes" is a short story about Kenny Mt and Alec Mt, and it explains why they have become Mythic. It was published on Urban Rivals in date July 3, 2017. "Heroes" finished with the sacrifice of Alec to save Clint City.
Background
Five years ago, Kenny left the Nightmare Manor and Clint City to try and rekindle the sacred flame that had always burned within him, but was mysteriously going out. His quest took him to a monastery on the west of the city, among the disciples of the God Griffonmor, who helped him relight the divine flame. While he was there, he took the opportunity to try and get to the bottom of some other mysteries that had been consuming him. However, certain arcane secrets have remained such for good reason, and as a result of dabbling with them, Kenny lost all control over his powers. Instead, he was transformed into a huge ball of fire that threatened to destroy the entire region. The Rescue clan rushed to the scene, all the way from Clint City, to try and put out the flames. However, the situation rapidly got out of control, and they had no choice but to bring out of the retirement the city's bravest and most skilled firefighter, Alec. Although Alec accepted the mission, he was quickly forced to face facts: the only way to put out the blaze would be to explode the very core of the fire. And the only way to do that would be for someone to sacrifice themselves. As far as Alec was concerned there was no way he was going to let anyone else do that job for him...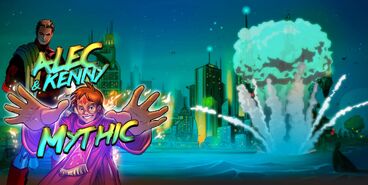 Community content is available under
CC-BY-SA
unless otherwise noted.