Background
Daughter of Queen Naliah and sister of Numar, Lianah Ld - Princess of Aquanis - had everything a girl could wish for. Well everything, that is, until she heard talk of her human father and the world above the surface. So she's decided to join Numar, who lives among the Ulu Watu, and is determined to track down her father, even if it means resorting to a blend of seduction and high-voltage violence...
Missions
The Aquanis Princess: Inflict 80 Damages with Lianah Ld (01/03/2013 - 28/04/2013)
Advantages & Disadvantages
Advantages:
Her ability removes 8 attack from your opponent, which helps in low-pill fights.
The minimum for her ability is 2, which is low.
She makes a very good bluff against your opponent.
SoA doesn't really bother her, since she can rely on her bonus to increase her power.
The clan bonus gives her an extra two power, making her a potential 8/4.
Disadvantages:
Her base power is 6, which isn't very high for an Ulu Watu member.
Her main weakness is SoB, since she loses her bonus and must rely on her ability and base power.
She is very weak against all-stops.
Like most Ulu Watu, she is weak against damage reduction.
She has competition from the other 3* in Ulu Watu. She also has competition from Taigo, who is basically a 2* version of her.
Trivia
Interestingly, "Lianah" is an anagram of "Naliah", her mother.
Aquanis is a take-off of the famous underwater city, Atlantis.
Until February 19th, 2015, her damage and her minimum for her ability were three.
Card Artwork
LV 3.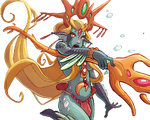 Promo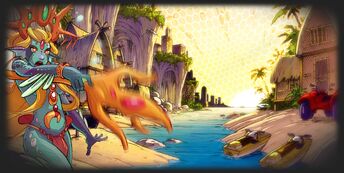 Full Artwork
In the artworks, she were named Naliah by the artist, but then they change her name to Lianah.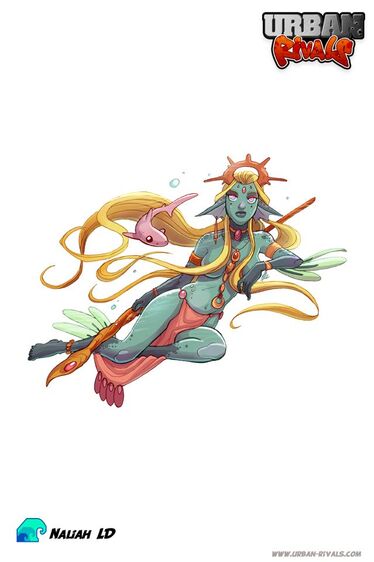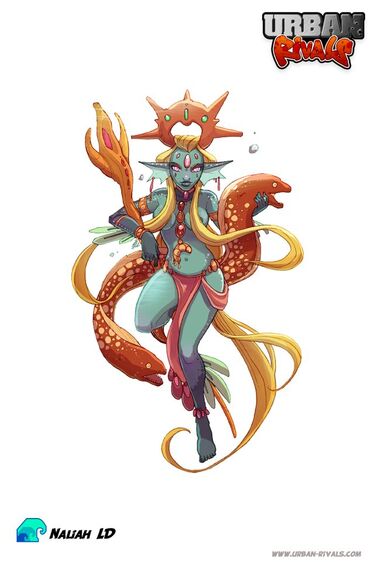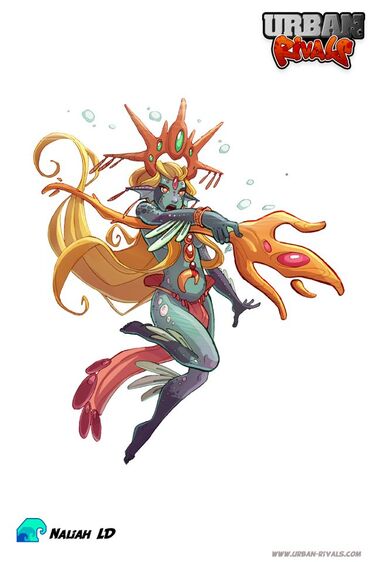 Community content is available under
CC-BY-SA
unless otherwise noted.