Background
As a young lady from a good family, Lola felt her life lacked spice, until the day she met Taylor!! Ever since, it's been one long adventure and even before they underwent their transformation, they got up to some pretty crazy stuff. Now, united in the fury of the Berzerk clan, their love for each other grows ever stronger as they take out their enemies together!
Web comic
This card hasn't appeared in a web comic yet.
Missions
Wound of Deadly Love: Gain 150 Life Points with Lola
The Cold Streets of Winter: Inflict 60 Damages with Lola (Christmas Eve 2014)
Advantages and Disadvantages of the card
Advantages:
Disadvantages:
Tactics
Lola make a really good 3* splash.
A good tactic is to have her lose against a card with one or two damage and no SOA. That way she actually gains a point or two of health when her deafeat ability is activated.
Trivia
Taylor and Lola are based off Sailor and Lula from the film Wild at Heart .
It is also possible that their personality are based off the main characters from the film, True Romance.
She's not the Lola mentioned in Eadh's profile.
She, Copper, and Nellie we're featured in the Frozn's promo, where she was frozen by them, while she was beating something up with a stop sign.
Concept sketches: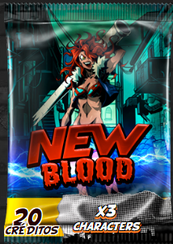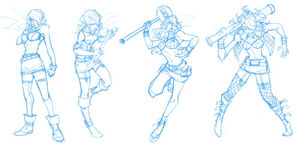 (Includes an unused 2 level).
She appears in the pack New Blood in the same form in the game
Card Artwork
Full Artwork
Video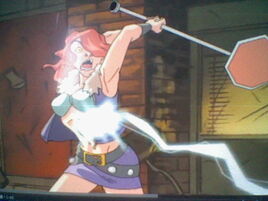 Useful links
Community content is available under
CC-BY-SA
unless otherwise noted.